MANAGER STADIUM SIGN UP
OVERVIEW
The first step in the BattleFin Process is to sign up for our BattleFin Stadium. This will be the tool we use to evaluate managers for the potential allocations that will come as managed accounts.
Basic onboarding of your account to the BattleFin Stadium is FREE!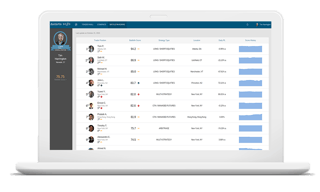 This form has two parts. First general information and second onboarding of your strategy.
MANAGER ONBOARDING
If you have an account at Interactive Brokers we can start verifying your data immediately through an API. If you work with another prime broker the process may require some more steps so that we can verify your performance data (please see below). We will be working with more prime brokers over the next few months. If you are interested in attending our Discovery Day Events and entering into Allocation Tournaments please fill in the information to the right. There is no obligation and you can drop out at any time.
MANAGERS (NOT ON INTERACTIVE BROKERS)
After completing the fields on the right you will then need to submit your Daily Returns file. DAILY RETURNS TEMPLATE
Once we have reviewed your Daily Returns we will set up a time to discuss the next steps on verifying these returns.
BattleFin Stadium only displays returns we can verify and pull ourselves from your prime broker.
You can email any questions to
info@battlefin.com or graham@battlefin.com