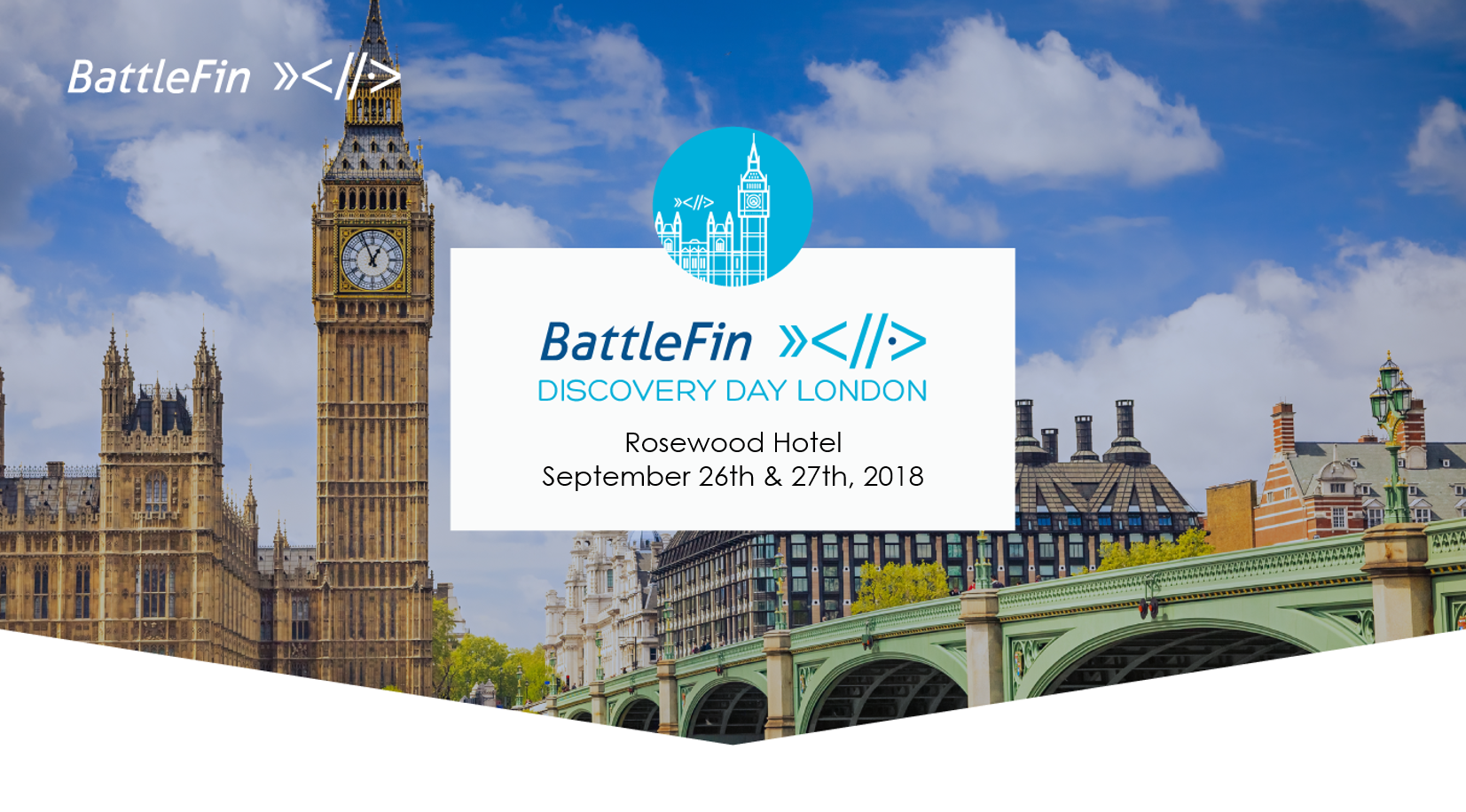 Machine Learning and AI Investor Registration
BattleFin Discovery Day London 2018
London
Ticket prices for investors are $995 before Aug. 1, 2018 and go up to $1,495 after Sept. 15, 2018 and to $1,995 after Oct. 15, 2018.
Email us at eventsteam@battlefin.com or call Todd at 203 621-7950 if you have questions.
Please fill in your details below.
Your registration will be pending until 1) receipt of payment for your registration and 2) final approval of BattleFin Group, Inc.